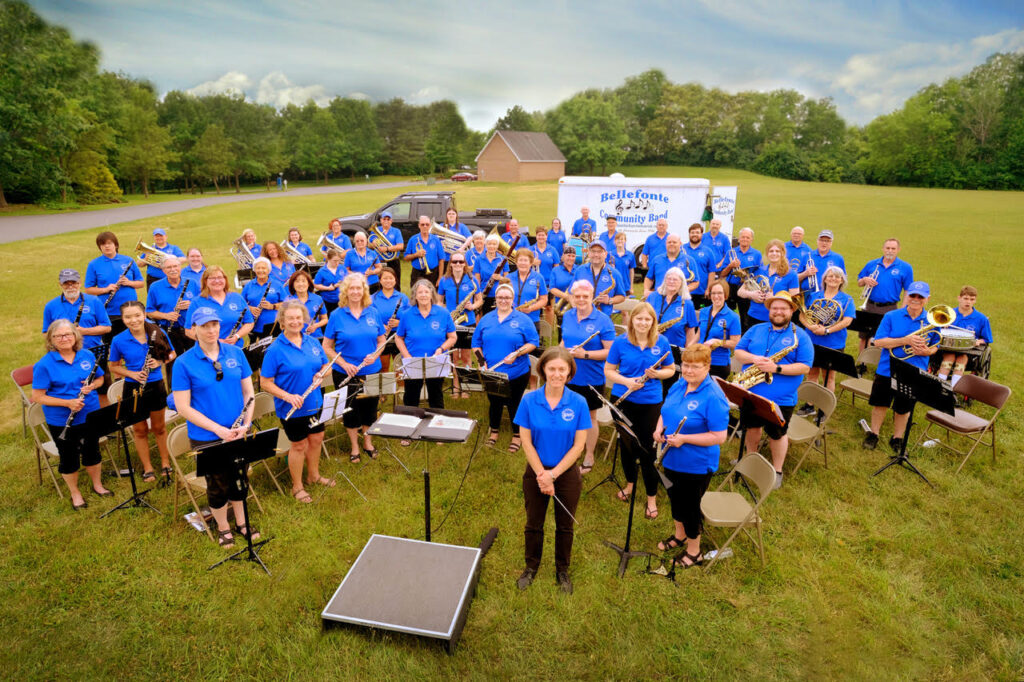 Bringing the community
together through music
The Bellefonte Community Band is celebrating its 40th anniversary this year!
We are a group of about 65 volunteer musicians who create a welcoming and supportive environment for players and listeners alike.
New members are always welcome, there are no dues or auditions; if you can play, you can join! We rehearse on Tuesday evenings at 7:00 p.m. New Hope United Methodist Church in Bellefonte. Please contact us if you would like to join the band.
We perform about 15 concerts throughout the year and play a variety of music: traditional marches, contemporary and classic compositions for concert band and wind ensemble, transcriptions of movie, classical and operatic music, lighter numbers and novelty tunes, and patriotic arrangements. So, whether you are playing in the band or a member of our audience, there is something for everyone! Visit the schedule page to see where we'll be performing next.
We count among our strengths our family-oriented, dedicated members, an encouraging, supportive atmosphere, our enthusiastic director, and the support of the community. The energy of our youth is balanced by the wisdom of our experienced members. We are blessed with several current and retired music educators, but most players are average amateurs. Some have played for many years; some have recently "come back" to their instrument.